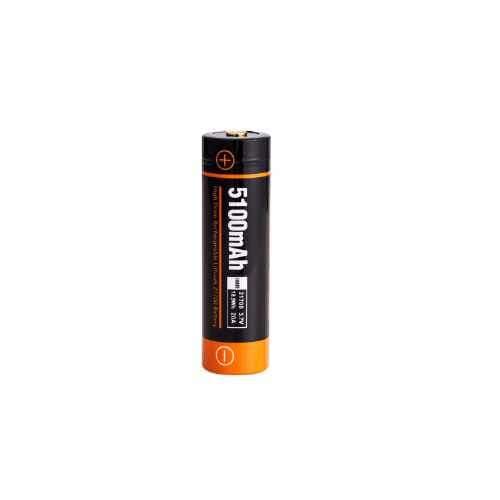 Acebeam 21700 High Drain Rechargeable Battery
Original price
$ 19.90
-
Original price
$ 19.90
Free shipping for orders over $100. Any order containing lithium batteries is at risk of abnormal shipping delays. UPS is highly recommended for any order containing batteries. UPS Ground is required for orders only containing batteries and not meeting the free shipping threshold even if other options are available during checkout.
Acebeam 21700 High Drain Rechargeable Battery



21700 High Drain Rechargeable Battery with protection and 4pcs Mosfet installed 5100mAh  3.7V 20A  ( LG Core)
Model: ARC21700NP-510A
This battery is compatible with the Acebeam L30 II and T36. It does not have the built in USB port. 
***Batteries purchased without any equipment they can operate must be shipped with ground shipping. If you purchase only batteries and no flashlights/headlamps you must select UPS Ground even if other options are available unless your order meets the free shipping threshold.***