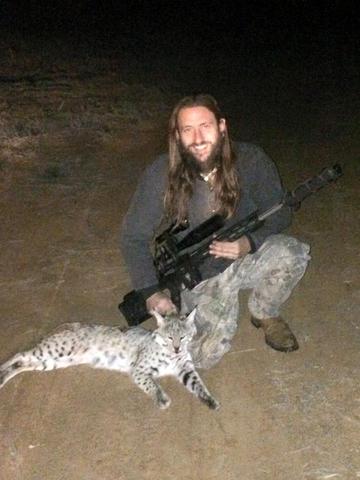 Customers Successful Hunt using Killzone Flashlights Predator lights
A customer of ours who purchased a KZ500 kit in green sent in the below message and picture.
"Light is awesome, my son took it out last night for its first use and shot a 22lb bobcat."
Congratulations on your sons successful hunt and thanks for sending in your photo! We hope you have many more successful hunts with your new flashlight!  If you have any questions about our gun mounted lights, coyote hunting lights, scope mounted predator hunting lights, scope mounted varmint lights, rifle mounted lights, hog lights, night hunting lights, predator hunting lights, bow lights or bow fishing lights please email us at sales@killzoneflashlights.com.